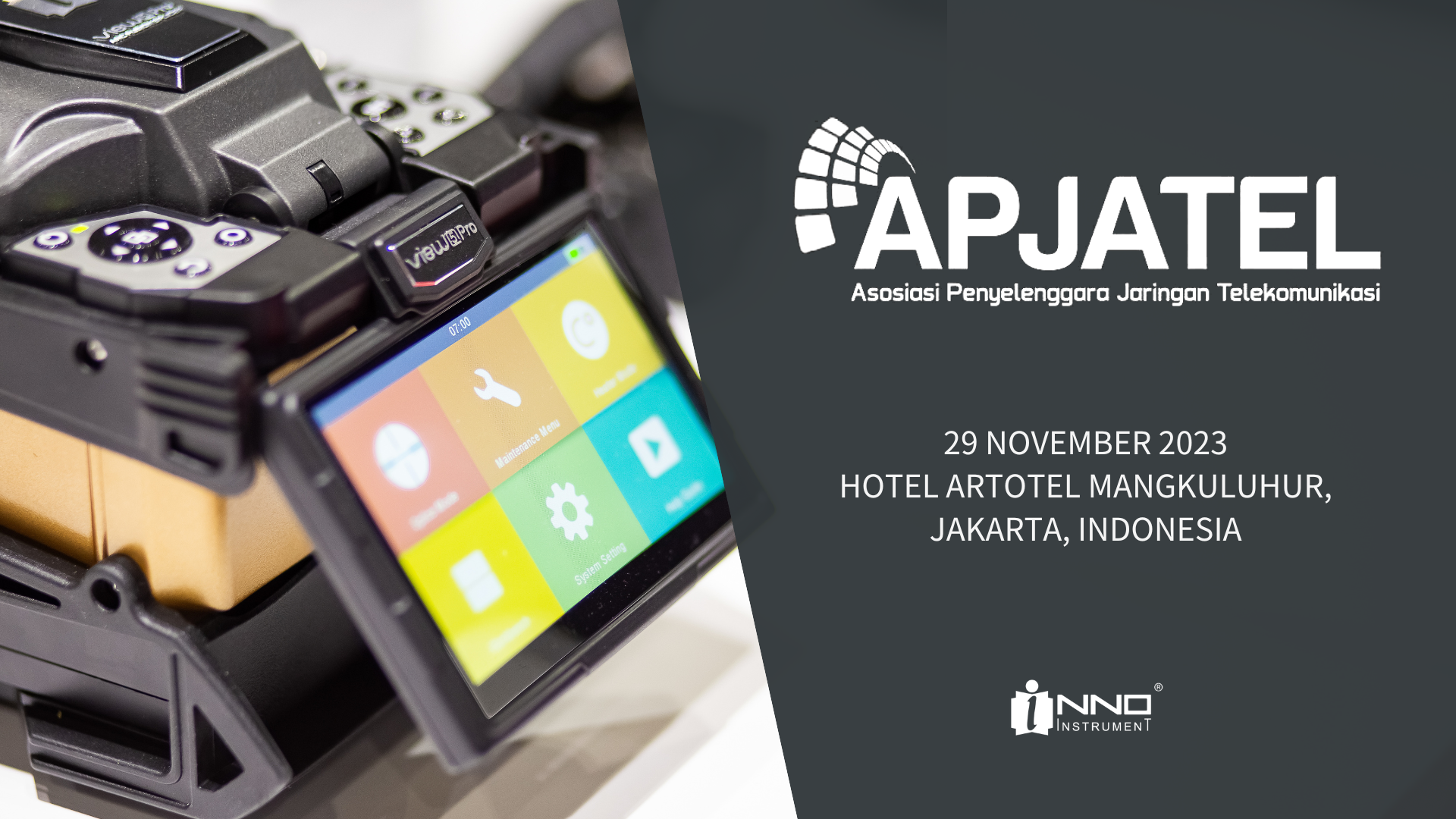 Rapat Kerja Nasional APJATEL 2023
Mark your calendars for the most anticipated telecommunication event in Indonesia, the Rapat Kerja Nasional APJATEL 2023. Join us on November 29, 2023, at the Hotel Artotel Mangkuluhur in Jakarta for a day filled with insightful discussions and groundbreaking innovations.
This event, hosted by APJATEL (Asosiasi Penyelenggara Jasa Telekomunikasi), brings together 96 members who represent 90% of Indonesia's Network Providers. We'll be focusing on the latest developments in Fiber Optic Networks deployment, maintenance, and service across Indonesia.
Experience firsthand INNO Instrument's fusion splicers and measurement tools, and discover how our View Pro Manager enhances visibility, monitoring and security of your assets.
Don't miss this unique opportunity to be part of shaping Indonesia's telecom future. Join us at Rapat Kerja Nasional APJATEL 2023 and be at the forefront of telecommunication innovation and progress.