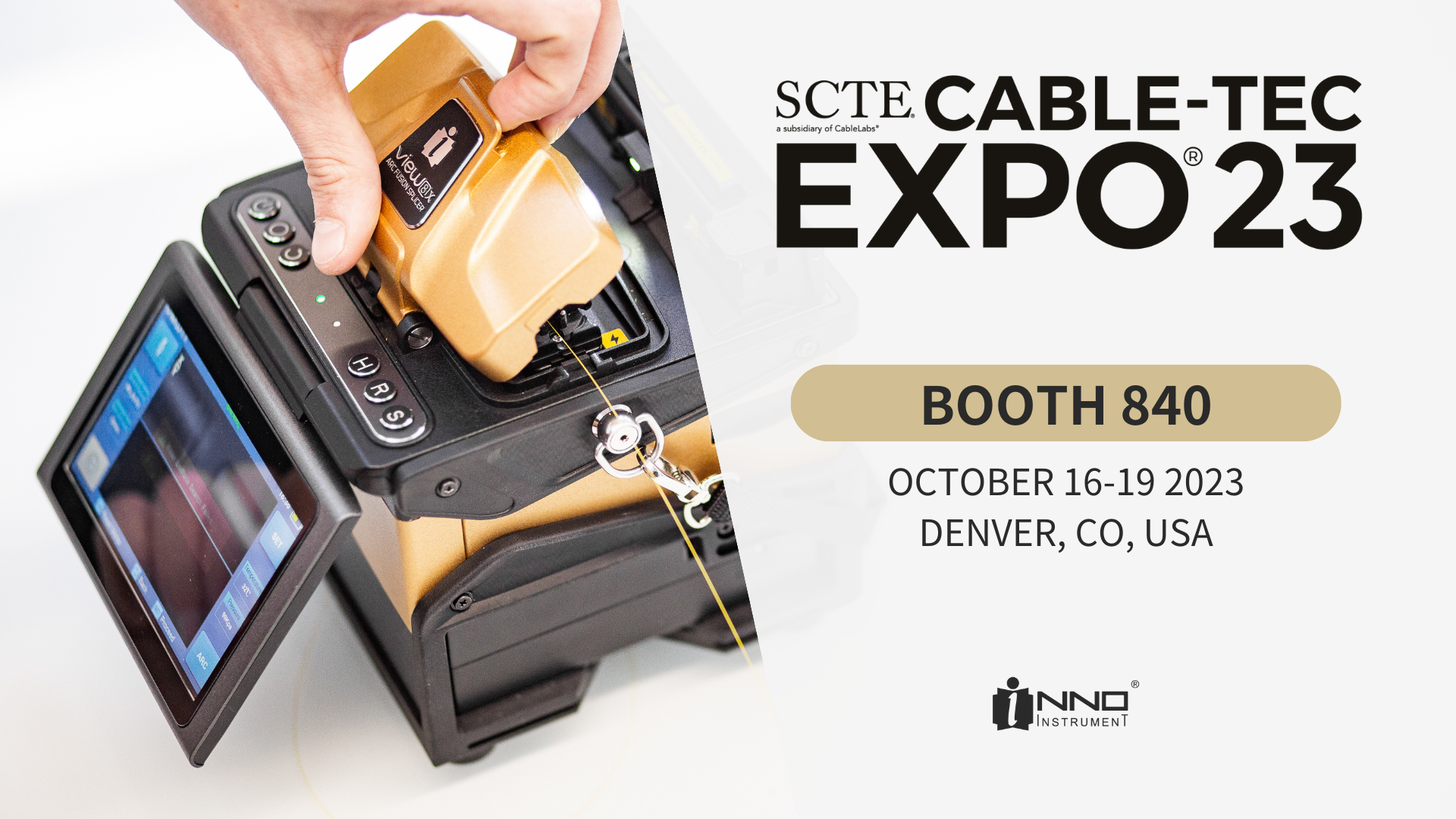 SCTE Cable-Tec expo 2023
SCTE Cable-Tec Expo 2023 is right on the horizon, taking place from October 16th to 19th at the Colorado Convention Center in Denver, CO.
Make sure to stop by our INNO Instrument booth 840, where innovation converges with smart field operations. Our experts will be readily available to introduce you to our state-of-the-art solutions, including our newest series, View X and M+. These cutting-edge products are setting the industry standard as the fastest fusion splicers on the market.
Join us for an exclusive look at these groundbreaking innovations and engage in discussions on how they can enhance your cable and telecommunications endeavors.
We look forward to welcoming you at SCTE Cable-Tec Expo 2023