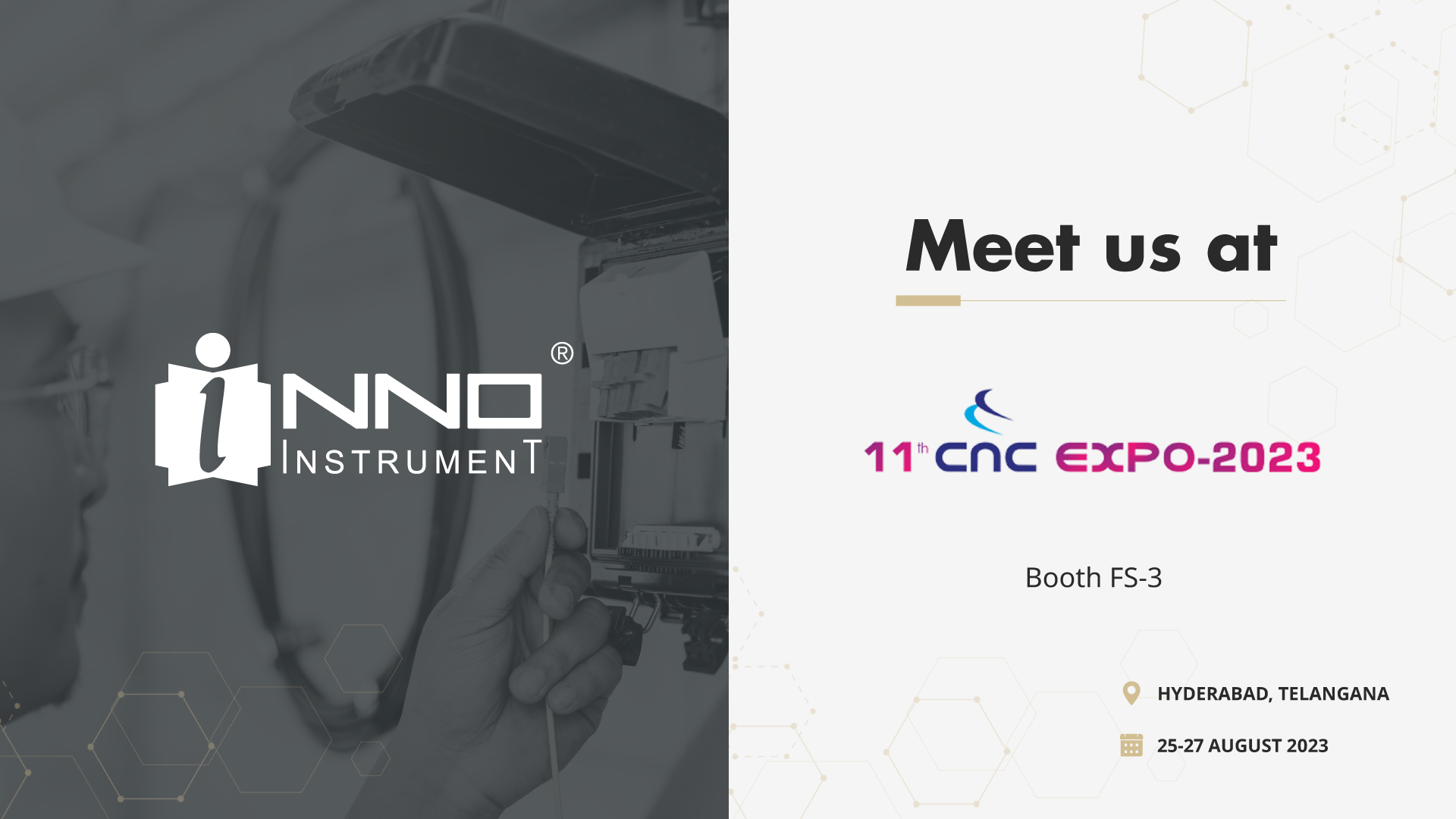 CNC EXPO 2023
From 25th to 27th August, we will be at CNC EXPO 2023 in Hitex Hyderabad in India at booth FS-3.
The CNC EXPO 2023 is a premier event in India that brings together the latest advancements in Cable TV, Broadband, OTT, FTTH, Mobiles, Broadcast, and Content. Held annually, this expo showcases the convergence of smart technology with the Internet of Things (IoT), highlighting its transformative impact on various industries. From cutting-edge products to insightful seminars, the CNC EXPO offers a comprehensive platform for industry professionals to network, learn, and explore the future trends in broadcasting and communication technology.
INNO Instrument at booth FS-3
We're proud to announce that INNO Instrument, a global leader in optical communication, will be showcasing its fusion splicers, OTDRs and solutions at the booth FS-3. Our specialists from the INNO Instrument India Pvt Ltd. office will be on-site to present our innovative solutions and assist you in choosing the right equipment tailored to your needs.
INNO Instrument in India
Our presence in India is marked by a commitment to service excellence and a network of authorized service centers across the country. These centers offer a range of services, including equipment sales, repairs, and maintenance. Our regional teams, spread across various locations in India, are equipped to address your queries, provide guidance, and offer comprehensive assistance. By choosing our authorized service centers, you ensure your equipment is serviced by trained professionals using genuine replacement parts.
Join us at Hitex Hyderabad and be a part of this tech revolution! Visit as at booth FS-3