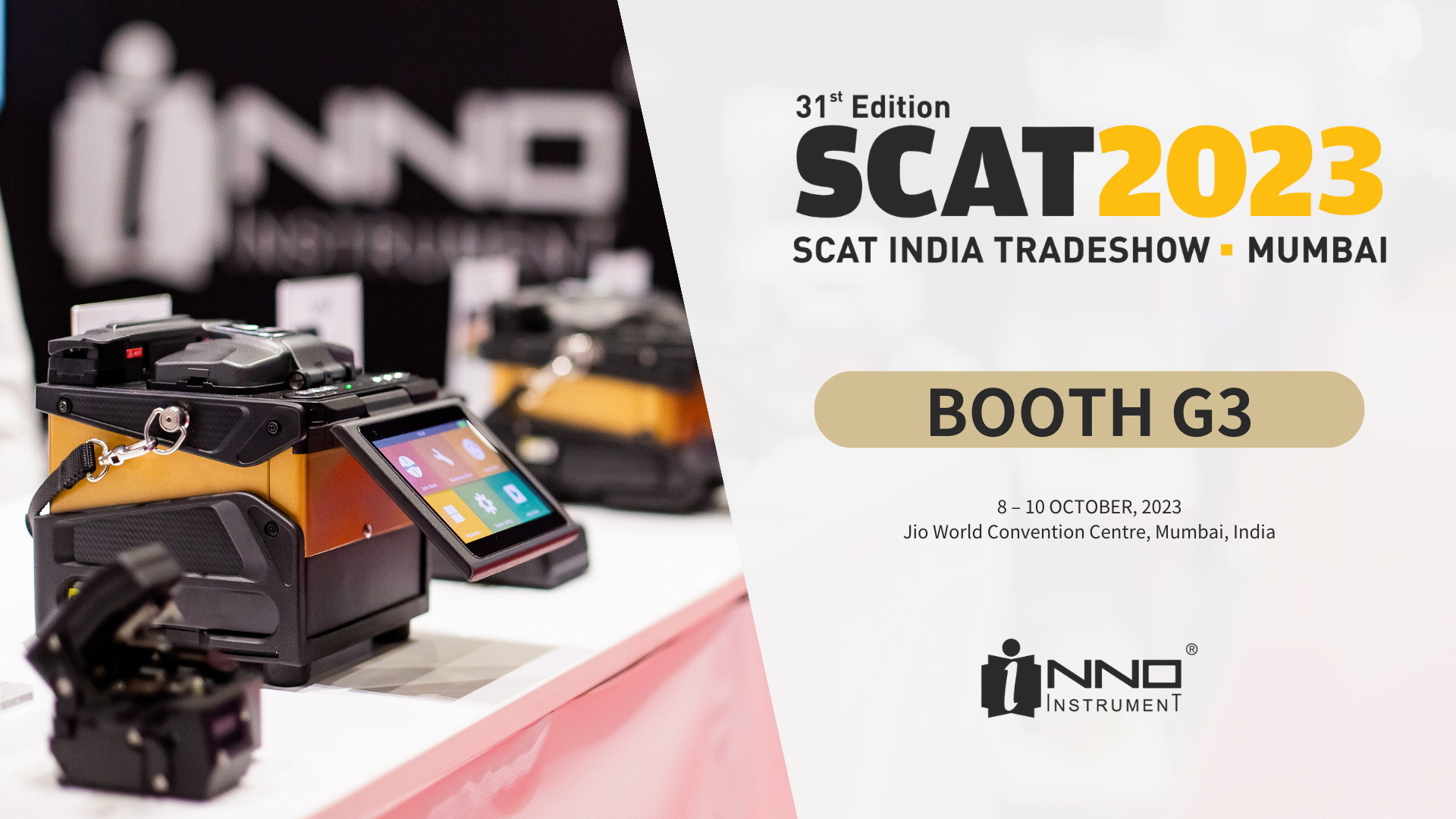 SCAT 2023
Join us at the upcoming 31st edition of the SCAT India TradeShow, taking place from October 8th to 10th, 2023, at the esteemed Jio World Convention Centre in Mumbai.
Discover the future of connectivity at the INNO Instrument booth, conveniently located at G3. We're thrilled to showcase our latest innovations that are set to transform your field operations. At our booth, you'll have the unique opportunity to not only see but also test our cutting-edge products and solutions firsthand.
Our team of experts will be there to guide you, answer your questions, and demonstrate how our revolutionary View X and M+ series of fusion splicers can elevate your connectivity solutions to new heights.
Be a part of the connectivity revolution at SCAT India TradeShow 2023!